Choose a Tab For The Current Pricelist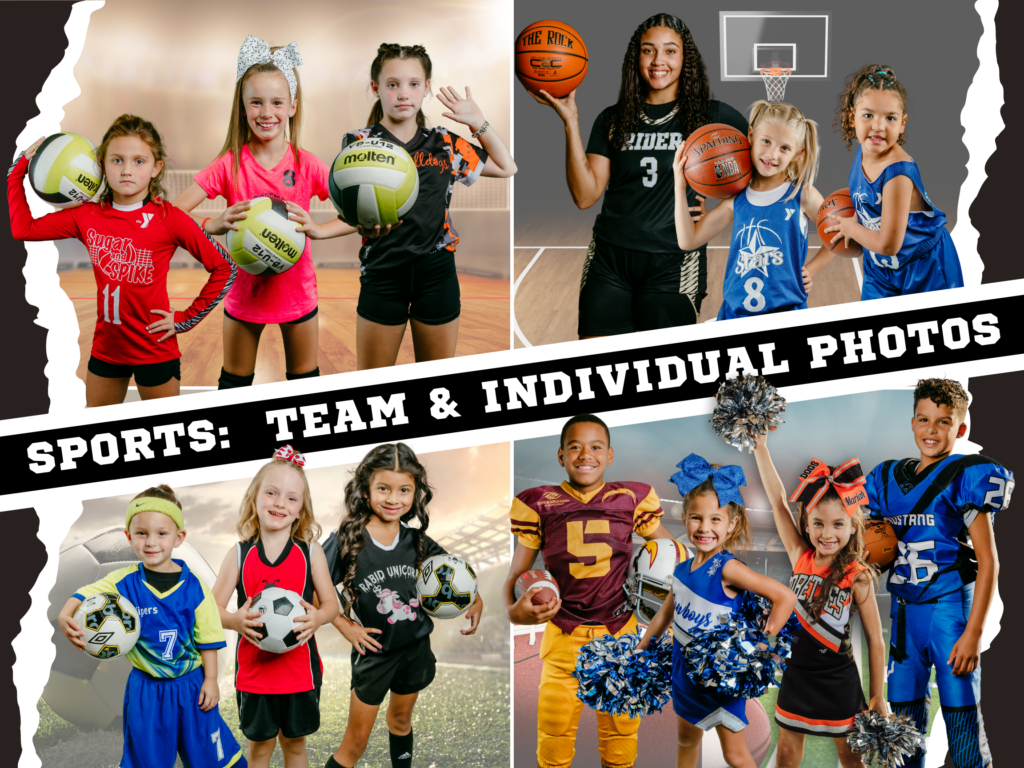 **NO PREPURCHASE REQUIRED!
Sports photos can be taken on either a white backdrop in my studio, your preferred location, or the traditional field/court. All subjects are photographed and will receive multiple poses with both green screen backgrounds as well as customized images in a custom album.
*Team photos are created after the photo session unless specifically requested to photograph everyone at once.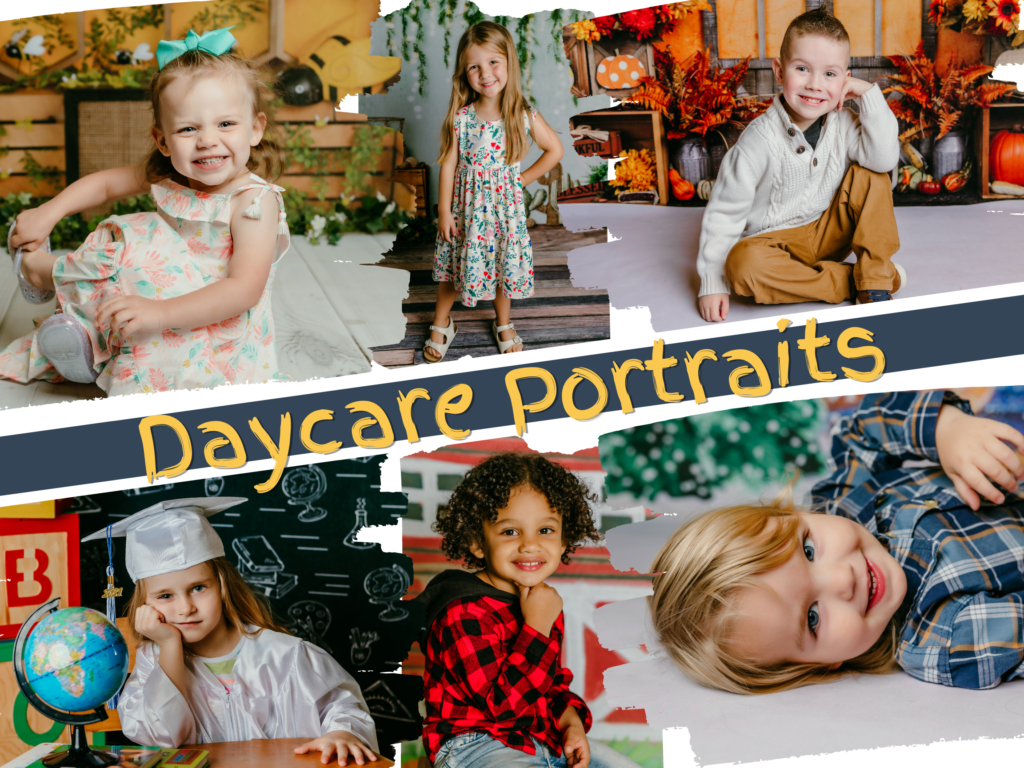 **NO PREPURCHASE REQUIRED!
Portraits are taken on seasonal backgrounds chosen by the childcare center. Students must be registered (either by the director or parent) in order to be photographed. Multiple poses will be taken. Parents choose which images to purchase as either prints or digitals.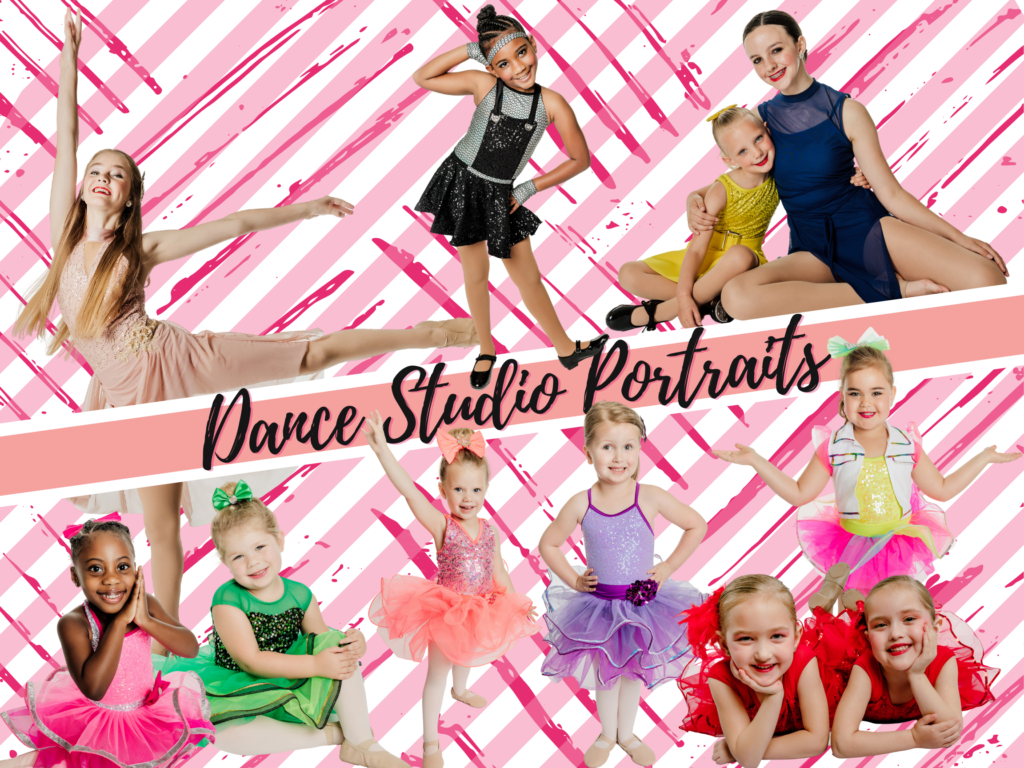 **NO PREPURCHASE REQUIRED!
Dance portraits are set up in your dance studio with (typically) a white backdrop and floor. Multiple dance poses are taken with the option of created or traditional groups.
All students should be photographed.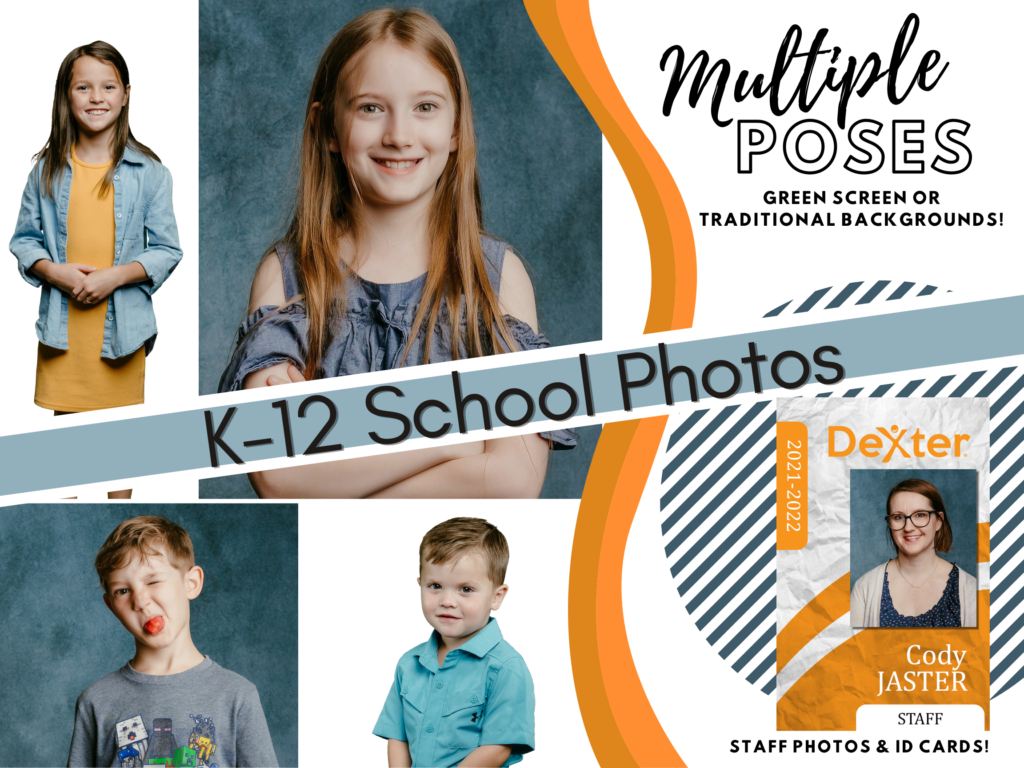 **NO PREPURCHASE REQUIRED!
School portraits will be taken in your school, with various background options, over a few hours on the chosen day. Younger students usually go first, then older children, along with staff. Multiple poses are taken with the option of a "silly" photo at the end.
All students should be photographed.
Retakes are available for 10 or more subjects.
Need a little help with the ordering process- this should help!
Log in via text, email, the QR card, or your child's access code. You may entire multiple access codes if there are multiple children. Clicking a link via email or text should auto link if there is more than one child.
Choose ORDER PHOTOS and then take a look at the packages, individual products (top bar), and all photos available. Be sure to check if there are multiple galleries (sports will always have two folders of photos!)
If a package purchase is required, choose the one that best fits your needs. If a package is not required (individual products are not locked) feel free to build your own package using the ala carte options!
Be sure to customize with your chosen images for the print sizes or the number of digitals you choose and DON'T FORGET TO CROP the photos how you like them best!
Digital add ons are made available to many package options. There are also ala carte items such as additional sheets or specialty items like magnets and keychains. Customize any additional items and add them to the cart.
Follow the instructions to check out. You will receive an email with any digital items before the end of the day. An account login will also be sent to check the status of any print items.
While you may view and order multiple children's photos at once- neither print nor digital packages may be combined unless the package states (Multiple Subject). The DOWNLOAD ALL option is PER child and does not include group images.
**SPORTS OR CUSTOMIZED PORTRAITS
Several types of portraits will have more than one folder per child. There will be the traditional portraits in one with the package options and then the customized (memory mates) images in the Custom folder. Custom items are created as 8×10 and will need careful cropping to avoid losing important text. There is no package purchase required for these so you may mix and match your own.