Daycare & Preschool Checklist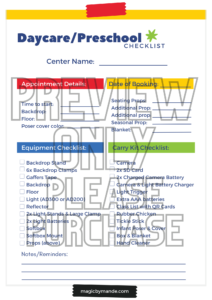 A checklist to make your next childcare session a smooth simple process. Remind yourself which backdrop, floor, poser cover color you need so everything is prepped and ready to be checked off the night before! A partially blank checklist has also been included to allow for variations in lighting and carry kits.
*Be sure to FIT TO PAGE when printing!