Scholastic Portrait Information
Why MXM Photography?
School picture day is one every parent either looks forward to or hates every. single. year. Let MXM help your school forever love picture day. Not only will we work very closely with the staff to create a fun and relaxed portrait session for each child. Parents never have to decide how many photos they will purchase before they see the images. I utilize an easy online ordering system, where parents can browse their children's portraits and place orders at their leisure.
We are happy to create a personalized fundraiser in order to maximize our contribution back. Complimentary staff photos and yearbook files are always included to make the most painful parts, simple and pain-free!
How does it work?
The process is simple: all aspects of the portrait experience are handled by me, including parent communication, online viewing and ordering, print fulfillment, payment, and customer service.
After discussing your needs, a setup will be chosen (traditional or green screen) and we'll set up a portrait date. Depending on the number of participants, this may include multiple photographers and stations. A contract, question form, and roster template will be sent to fill out and that's it. From there your job is finished! You will be given a poster to hang/ digital image to share to announce photo day.
On Picture Day, we will set up at the desired location, and the children will be escorted by one of your staff to the portrait location. Several poses will be taken of each child. Every child will be photographed regardless of whether they plan to order!
Not long after Picture Day, photos will be ready for online viewing and ordering in private, password-protected galleries. Orders are then either batch shipped to the school or delivered directly to the purchaser's home via the lab.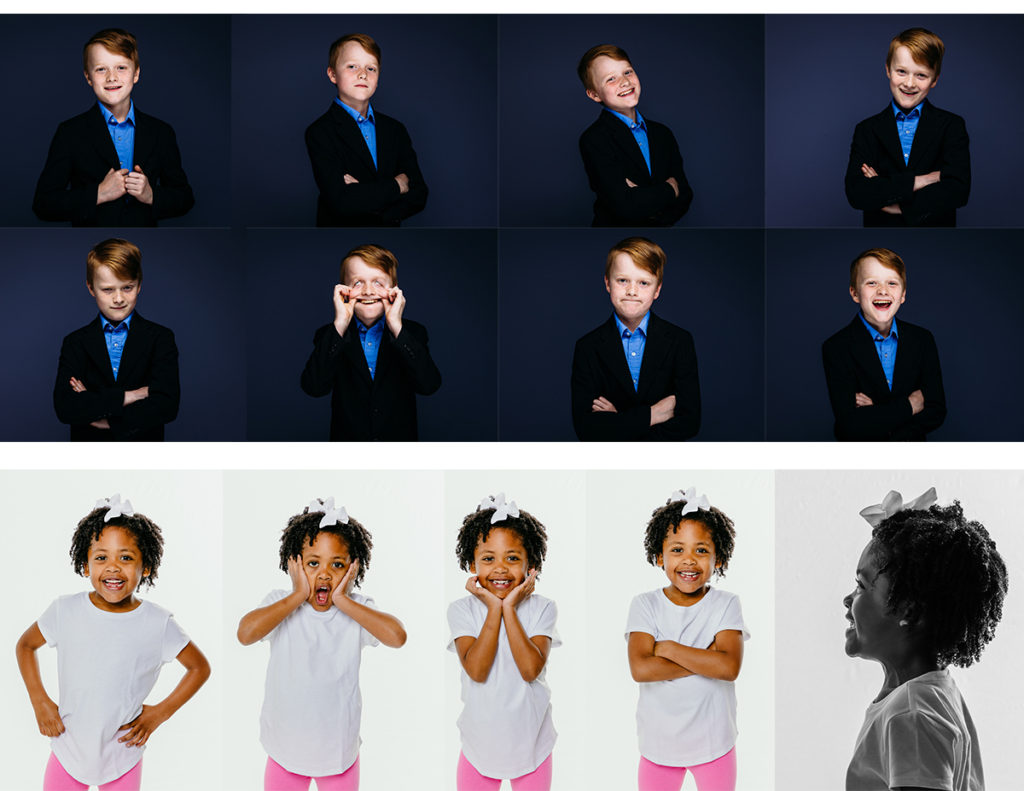 Each child is offered the chance to do a "silly pose" after their portraits. Sometimes the teachers get in on it too!
*Ask about customized ID cards options!
Parent Frequently Asked Questions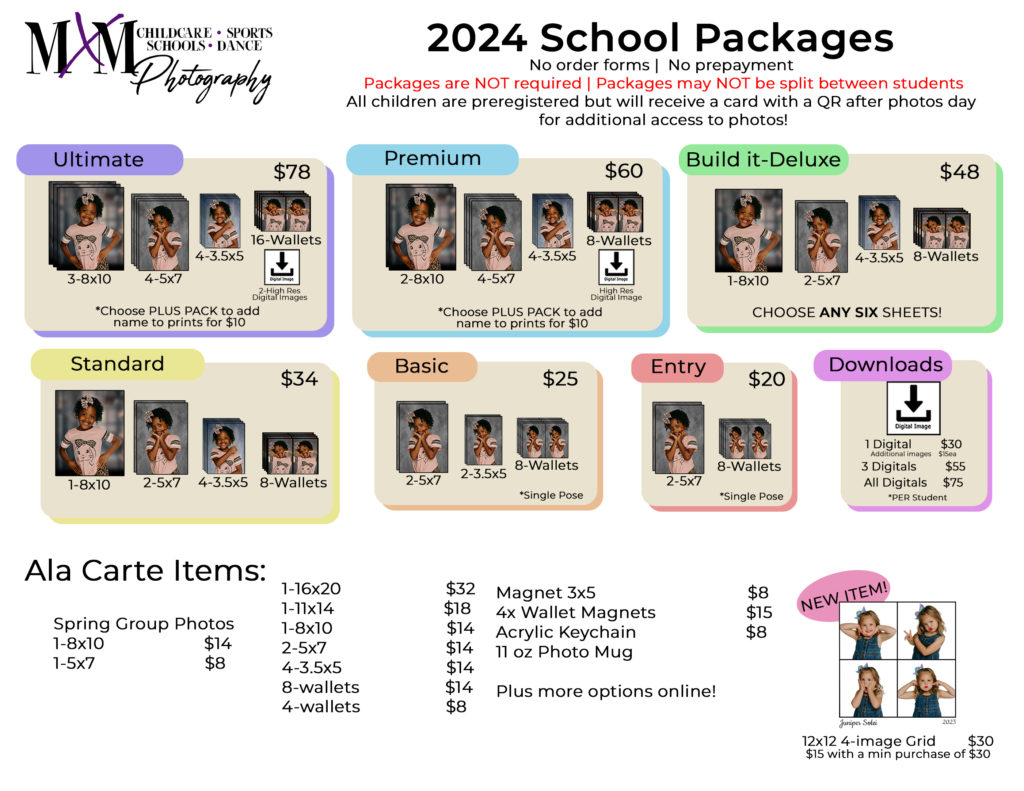 If your child's school has selected MXM Photography to capture school portraits, rest assured that the experience will be comfortable, friendly, and fun!