Football, Cheer, Volleyball, Basketball, Baseball, Softball, Soccer- we do it all!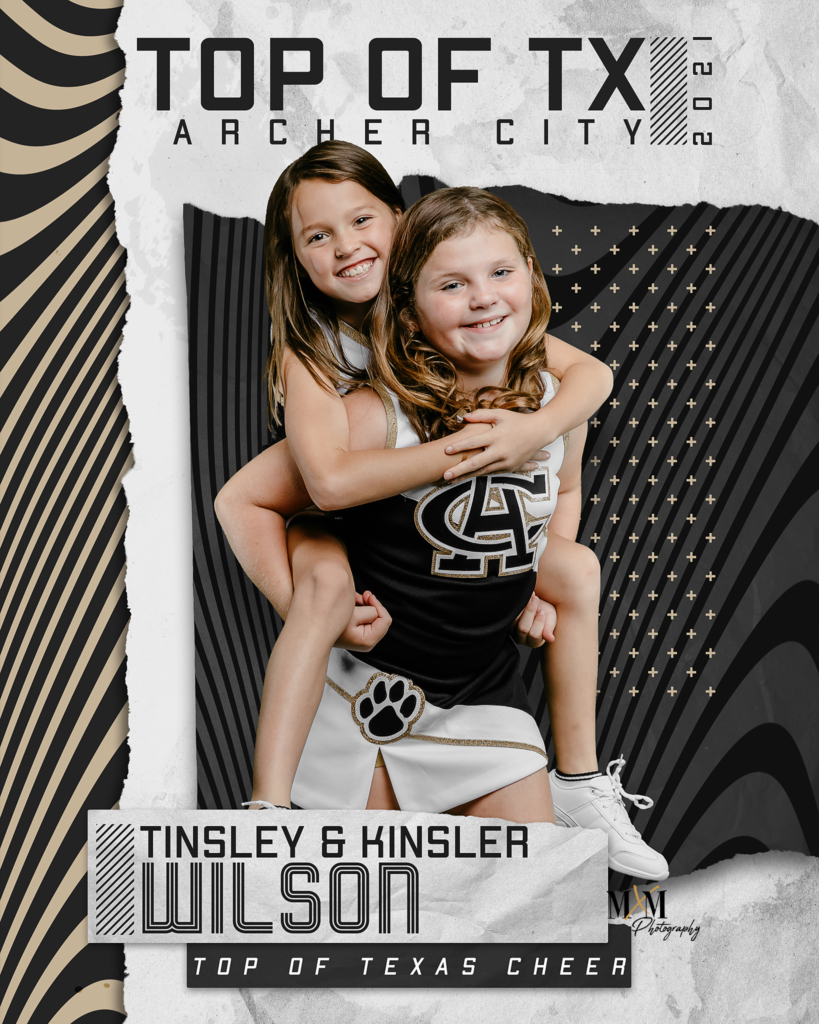 Why MXM Photography?
We understand and value the hard work you, as parents and coaches, put in taking your children to practice and games and teaching them everything that is involved. We know how important those memories are as your children grow to love their sports and activities. And we absolutely love the creativity behind the scenes when it comes to capturing those memories!
We work very closely with the coach/director to create a fun and relaxed portrait session for each child. Parents never have to decide how many photos they will purchase before they see the images. We utilize an easy online ordering system, where parents can browse their children's portraits and place orders at their leisure.
How does it work?
The process is simple: all aspects of the portrait experience are handled by MXM, including parent communication, online viewing and ordering, print fulfillment, payment, and customer service.
After discussing your needs, a setup will be chosen (traditional or composite) and we'll set up a portrait date. Depending on the number of participants, this may include multiple photographers and stations. A questionnaire and roster template will be sent to fill out and that's it. From there your job is finished! You will be given a poster to hang/ digital image to share to announce photo day.
On Picture Day, we will set up at the desired location, and the children will be escorted by parents or volunteers to the portrait location. Several poses will be taken of each child. Every child will be photographed regardless of whether they plan to order!
Not long after Picture Day, photos will be ready for online viewing and ordering in private, password-protected galleries. Orders are then delivered directly to the purchaser's home via the lab.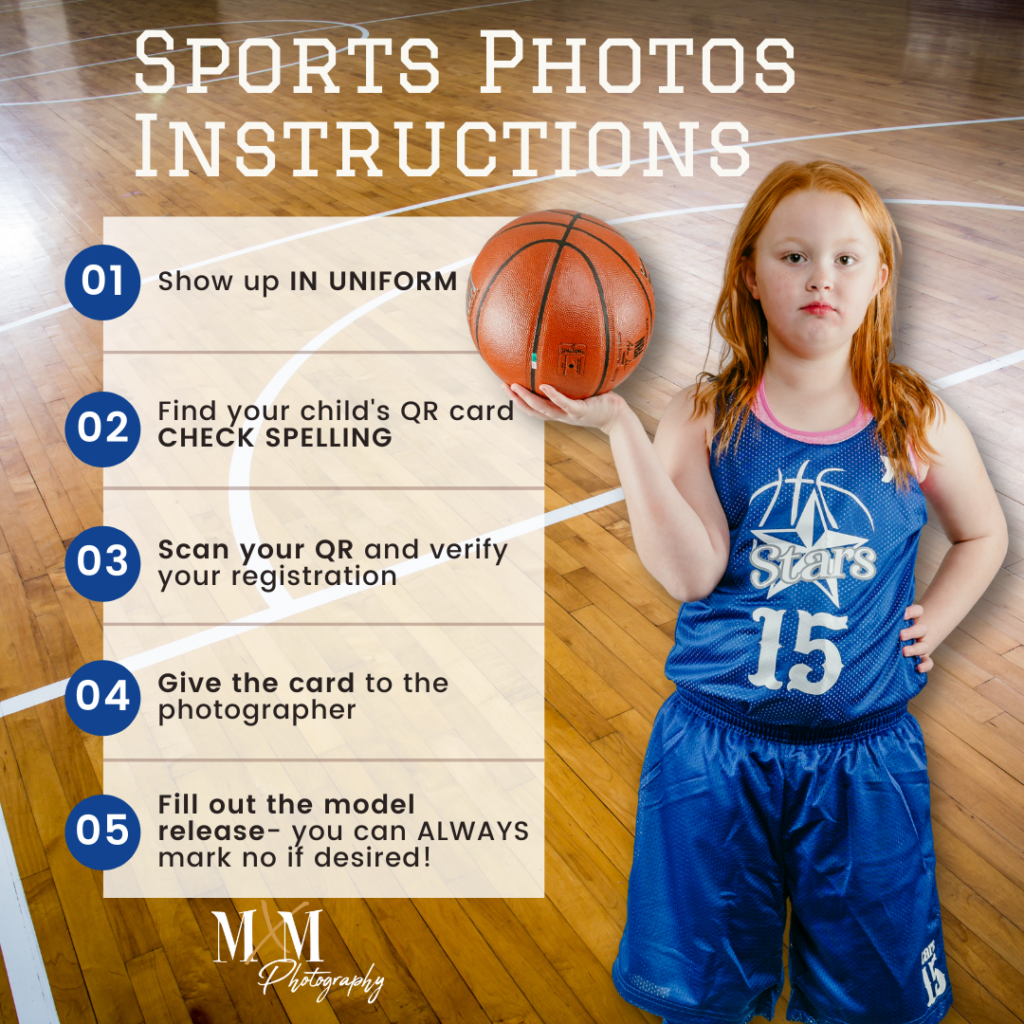 Parent Frequently Asked Questions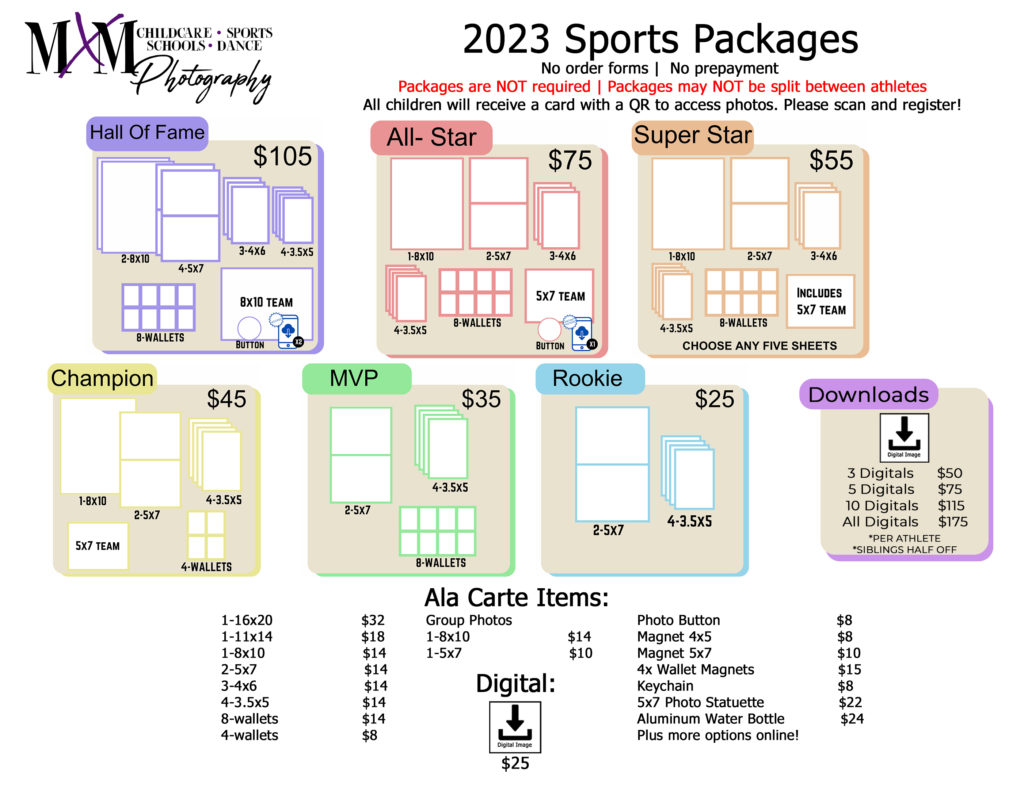 If your child's team has selected MXM Photography to capture team & individual photos, rest assured that the experience will be comfortable, friendly, and fun!